EMAIL, CALL OR TEXT YOUR ORDERS ANY TIME
tony@tomatotony.xyz / 314-882-4637
This Week's Notes From the Field…
This time of year we are harvesting farm fresh brown eggs and glasshouse tomatoes.
Premium farm fresh, cage free brown eggs at an unbeatable price!
Upgrade your breakfast, enrich your baking, and enjoy incredible eggs delivered directly to your door.
$4.00 per carton (bulk order)
$4.00 per carton (produce box add-on)
Market prices changes happen often.
Regional Slicers 25 lb box $3.55 pp
Heirlooms 15 lb flat (regional) $3.95 pp
Heirloom Cherry Tomatoes $4.50 pp
Green Tomatoes 25 lb box $3.25 pp
Select Slicers 15 lbs flat (regional)  $3.55 pp
Green Tomatoes 15 flat $3.25 pp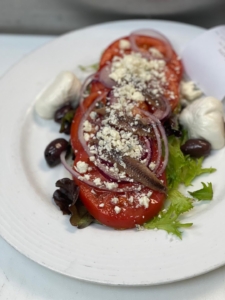 This time of year also brings us fresh truffles from Italy and France. Truffles are expensive because they are hard to find and almost impossible to commercially grow.  I'm really picky about the quality of truffles I offer to my chefs in St Louis and will only bring into town non wormy product. Inquire for price.
Free Range Pasture Raised Chickens – Available in bulk or as a produce box add-on.
2022 season taking orders for FRESH chickens delivered monthly April until October. We have frozen chickens, airline breasts, chicken legs and wings available today. Whole birds will weigh 3-5 lbs.
Call me for details and various cuts of meat we can custom create for you.  There are no growth hormones, antibiotics and we raise the feed (roasted soybeans) for a better tasting chicken.
Will return to offering fresh birds in the Spring thru November 2022
We harvested 700 lbs of raw honey. The bees foraged this honey from wild flowers and clover. Available in bulk or as a produce box add-on.
Bulk Candy – 1 lb
Assorted Gummy Bears (Wild Cherry, Grape, Orange, Red Raspberry, Blue Raspberry, Granny Smith)
Sour Gummy Bears
Sour Worms
Gummy Worms
For the Real Candy Lovers
Asst. Gummy Bears (4) 5 lb bags
Asst. Gummy Worms (4) 5 lb bags
Sour Gummy Bears (4) 4.5 lb bags
Neon worms (4) 5 lb box
Asst. Fruit Slices 31 lb
Orange Slices 31 lb
Assorted Slices (Orange, Cherry, Asst., Spearmint) 31 lb
Banana Chips 14 lb
Yogurt Pretzels 15 lbs
Strawberry Yogurt Pretzels
Double Dip Chocolate Peanuts 25 lbs
Milk choc Carmel Cluster 15 lbs
Milk Choc. Peanut cluster 20 lbs
Swedish Fish (6) 5 lb bags
Sour Cherry Balls 31 lb
Dried Apricots 25 lb
LOCAL VEGETABLES
Zucchini
Yellow Squash
Collard Greens
Kale
Beets Red
Beets Golden (with tops)
Green Beans
Cucumbers
English Cucumbers
Onions Sweet
Pickling Cucumbers
Extra Large Butternut Squash
Sweet Potatoes
Winter Squash (butternut)
FRESH LOCAL HERBS
Sage
Basil
TRUFFLES
Perigord Black Truffles (France)
WILD MUSHROOMS
Morels Mushrooms Large Gray
Black Trumpet Mushrooms (from Oregon)
OTHER MUSHROOMS
Jumbo Dried Morels
Dried Porcinis (hydrates to 10-12 lbs.)
Porcini Dust
CULTIVATED MUSHROOMS
Chef's Mix (6-lb. box)
Trumpet Royales (2 3-lb. bags)
Maitake Hen of the Woods (2 3-lb. bags)
Piopinni (2 3-lb. bags)
Beech Mushrooms (2 3-lb. bags)
Shimeji (2 3-lb. bags)
TOMATOES (glasshouse hydroponic and greenhouse)
Heirloom Tomatoes Cherokee Purple
Beefsteak Tomatoes
Grape Tomatoes Yellow
Grape Tomatoes Orange
Yellow Beefsteak Tomatoes
Green Beefsteak Tomatoes
Tomatoes on the Vine (small clusters)
Cherry Tomatoes on the Vine
Utility Tomatoes ( here's your pasta sauce, salsa, pico, pizza and bruchetta tomato)
Green Utility Tomatoes
MICROGREENS
Full flat, organic, local:
Amarynth (every 2 weeks)
Arugula
Basil
Cabbage, red
Cilantro
Nasturtium
Peas
Peas, blonde
Radish
Radish, pink stem
Assorted, local  (pick 4):
Basil, lemon
Broccoli
Cabbage, gold
Cabbage, red
Carrot
Celery, dark
Celery, light
Chervil
Dill
Fennel
Leek
Lemon Balm
Mustard
Peas, blonde
Kale, red
Kale, green
Radish, Rambo red
Sorrel, red-veined
FRUIT
Raspberries Local
Blueberries Local
Fresh Huckleberries (immediately frozen; from Oregon)
Local Blackberries (immediately frozen)
Elderberries (immediately frozen; Eastern Oregon)
OTHER PRODUCTS
Local Honey
Local Honey with Honeycomb
Local Unfiltered Honey
Wholesale available items
Prices Effective: Prices change weekly
Quantity
Item
     Price
Quantity
Item
    Price
88 Red Del Apples
Brussels Sprouts 25#
88Fuji Apples
$44.00
Brussels Sprouts 25#
$46.00
88 Golden Delicious
49.00
Canada
Cabbage 50# Carton
$22.00
Granny Smith 88 count
53.5
Canada
Cabbage 50# Sack
California
Granny Smith 72 count
Canada
Cabbage Red 50#
$31.00
Honeycrisp 88 Count
$70.00
Pink Lady 88 ct
39.00
Jumbo
Cantaloupes 9 count
$18.00
125 count Red Apples
39.75
Cantaloupes 12 count
$18.00
Cantloupes 15 count
Carambola (Star Fruit) 20 Ct.
Carambola (Star Fruit) Each
Carrots 50# Loose
$25.00
Carrots Baby Peeled 30/1#
$31.00
Rainbow carrots 25#
$42.00
Asparagus Large Mich
$69.75
Carrots 48/1# Cello Bags
$36.00
Asparagus 11# Jumbo
Carrots 24/2# Cello Bags
$36.00
Asparagus 11# Standard
Cauliflower local each
$3.50
Asparagus 11# Large
$15.00
Cauliflower 9 Count
$39
Avocados 48 Count #1
$48.00
Cauliflower 12 Count
$39.00
Avocados 60 Count #1
$49.00
Celery Sleeve 30 count
$29.00
Bananas 40# Premium
$31.00
Celery Naked  30 count
$29.00
Beans 25# Fresh
$29.00
Beans 10# Cleaned/Trimmed
$31.00
Little B.
Cilantro 60 Count Bunched
Bean Sprouts 10#
Calif
Cilantro 60 Count Bunched
$29.00
Belgian Endive
$39.00
Brussel Sprouts
$46.00
Corn Bi-Color 48 Count
$25.00
Corn Bi-Color 60 Count
Cucumbers 24 Count
$18.00
BERRIES
Cucumbers 36 count
Blueberries 12/1 Pint
$31.75
Cucumbers Bushels 60 Ct.
Blueberries 12/1 Pint
$31.
Cucumbers Seedless 12ct
$21.00
Blackberries 12/6 Ounce
Cucumbers Seedless 24ct
Raspberries 12/6 ounce
Cranberries 24/12 Ounce
Strawberries 8/1#
$25
Strawberries 8/1#
Strawberries 4/2#
Calif.
Broccoli Crowns 20#
Mexican
Broccoli Crowns 20#
$32.00
Broccolini 18 Count
local
broccoli
$32.00
Eggplant Bushel 32 count
$21.00
Calif
Lettuce Iceberg 24 Liner
$35
Eggplant Bushel 18 count
$21.00
Calif
Iceberg Lettuce 24 Cello
$35
Fennel (Anise) 24 Count
$38.00
Hydro Bibb 12 Count
$29
Lettuce Green Leaf 24 Ct
$55.00
Garlic 5# Peeled
$19.00
Lettuce Red Leaf 24 Ct.
$34
Garlic 4/5# Peeled
$62.00
Lettuce Romaine 24 Count
$39
Romaine Hearts 12/3 Pack
$29
Hawaii
Ginger 30# Loose
Salads Items
Ginger 1# Loose
$3.50
Spring  Mix 3#
$11.00
Grapefruit 27 Jumbo
Baby Spinach 4#
$15.00
Spinach 12/10 ounce
$20.00
Grapes Red Seedless 21#
$30
Spinach 4×2.5#
$20.00
Moon Drop Seedless 18#
Jumbo
Grapes Black Seedless 18#
Jumbo
Grapes White Seedless 18#
$35.00
Mangos 12 Count
$18.00
Mangos 10 Count
Mangos 36 count
$19
Green Onions Iceless 48 Count
$21
Green Onions Iced 48 Count
$21.00
Fresh Herbs
Basil Fresh 1#
$15.00
Baby Dill 1#
$15.00
jumbo
Clementines 10/3#
$45
Chives Fresh 1#
$15.00
Oregano Fresh 1#
$15.00
Sage Fresh 1#
$15.00
Rosemary 1#
$15.00
Oregano 1#
$15.00
Tarragon 1#
$15.00
Thyme 1#
$15.00
Vidalias Onions 40#
$39.00
Onions jumbo white
25.00
Honeydew Melon 5 Count
$25
Onions Jumbo Yellow 50#
$25.00
Honeydew Melon 6 Count
$25.00
Onions Jumbo Red 25#
$20.00
Orange Flesh Melons 5/6
Colossal Onions 50#
$25.00
Galia Melons 5 count
Onions Yellow 10/5# Bags
n/a
Crenshaw Melons 5 count
Medium
Onions Yellow 16/3# Bags
$26.00
Oranges Navel
Kiwifruit 99 size
$45.00
Fancy
Oranges 138 Count
$43.00
Fancy
Oranges 113 Count
$43.00
Leeks 12 Count Bunches
$35.00
Oranges 88 Count
$43.00
Import
Oranges 72 Count
$45.00
Lemon/Lime Juice 24/4oz
$25.00
Fancy
Oranges 10/4# bags
n/a
Choice
Lemons 165 Count Case
Fancy
Oranges 48 Count
n/a
Choice
Lemons 140 Count Case
Fancy
Minneolas 125 Count
Fancy
Lemons 200 Count Case
Fancy
Lemons 165 Count Case
$59.00
Parsnips 20# Loose
$25.00
Fancy
Lemons 140 Count Case
$59.00
Parsley 60 count
$41.00
Fancy
Lemons 75 Count Case
Italian Parsley 60 count
$39.00
Choice
Lemons 95 Count Case
$63.00
Limes 200 Count Case
Limes 175 Count Case
Limes 110 Count Case
Pears 40# D'Anjou 90 count
$55
Red potatoes 10/5 lb bags
$28.00
Pears Bartlett 100 Wash.
Wada
Red Potatoes 50# B Size
$31.00
Pears Bosc 40#
$55
Gorgeous
Red Potatoes A size #1
$29.00
Pears Red Skin 20#
$55
Wada
Yukon Gold Premium 50#
$31.00
Wada
Yukon Gold  B size 50#
$24.00
Peas Snow 10#
$39.00
Yukon Gold Chef 50#
Peas Sugar Snap 10#
$39.00
Yukon Gold 10/5#
$31.00
Peppers
Root Vegetables
40 count
Peppers Green large/Ex Large
$25.00
Peppers Green Choice
$19.00
Peppers Orange 11#
Rainbow Carrots 25#
$39.00
Peppers Red Bushel
Turnips 25# Loose Med/Lrg
$18.00
Peppers Red 11#
$20.00
Beets 25# Loose
$18.00
Peppers Yellow 11#
$20.00
Parsnips 20# Loose
$25.00
Peppers Jalapeno Bushel
$29.00
Parsnips 12/1# Cello Bags
$21.00
Peppers Jalapeno 10#
$29.00
Golden Beets 25#
$25.00
Peppers Poblano Bushel
$29.00
Radishes 14/1#
$19.00
Pepperoncini peppers 10#
Watermelon Radishes 15#
Peppers Serrano 10#
Sweet Banana peppers 10#
Hot Banan peppers bushel
Shallots Loose 5#
$14.00
Pineapples
Shallots Whole Peeled 5#
$19.00
Pineapples 5 Count
Pineapples 6 Count
Squash
Pineapples 7 Del
Canada
Acorn Squash Bushel
$26.00
Pineapples 8 Count
$21
Canada
Butternut Squash Bushel
$25.00
Pineapples Each
Spaghetti Squash Bushel
$19.00
Plantains 40#
Mexicn
Yellow Squash Half Bushel
$15.00
Yellow Squash Half Bushel
Persimmons Hachiya
Persimmons Fuyu
Mexican
Zuchinni Squash Half Bushel
$19.00
Zuchinni Squash Half Bushel
Swiss Chard 12 Count
$41.00
Jumbo
Pomegranates 20 Count
$41.00
Sweet Potatoes Bushel Small
$19.00
Potatoes
Sweet Potatoes Bushel Jbo.
$25.00
Idaho Potatoes 100 Count
$19.00
Sweet Potatoes Steakhouse
$35.00
Idaho  Potatoes 90 Count
$19.00
Idaho Potatoes 80 Count
$23.00
Swiss Chard 12 count
$41
Idaho Potatoes 70 Count
$23.00
Idaho Potatoes 60 Count
$28.00
Idaho Potatoes 50 Count
$28.00
SALADS
Idaho Potatoes 40 Count
$n/a
80/20 Blend
$29.00
Idaho  Potatoes 10/5# Bags
$20.00
Separate Salad
$25.00
Idaho Potatoes 5/10# Bags
 $   20.00
Slaw Mix 20#
$19.00
Fingerling Potatoes 50#
$85.00
Chopped Romaine
$31.00
Fingerlings 50# Multi Color
$89.00
Tomatoes
Tomatoes Red 5×5 Size 20#
$40.00
Arugula 2/2#
$22.00
Tomatoes Red 4×5 Size 20#
$40.00
Arugula 2#
$15.00
Tomatoes Red 4×4 Size 20#
Tomatoes  Vine Ripe 25#
Tomatoes Red 6×6 Size 25#
Georgia Vine Ripe 25#
Carolina Vine Ripe 25#
Grape Tomatoes 12 Pints
Grape Tomato 12 pints
$18.00
Utilities chopping tomatoes by the pound
$2.25
Tomatoes Cherry 12 Pints
$29.00
On the vine cherry tomatoes by the pound
n/a
Roma Tomatoes 25# Medium
Beefsteak tomatoes by the pound
$3.25
Roma Tomatoes 25# X/L
$40.00
Yellow Beefsteak tomatoes by the pound
$3.5
Tomato on Vine 11#
Green Tomatoes 15# Canada
New Crop Pecans 50#
$145
Green Tomatoes 15# Missouri
Watermelons Seedless 4 ct.
Watermelons Seedless each
Watermelons Seedless 60 ct.
$260
Watermelon Seeded 35 Ct.
Watermelon Seeded 35 Ct.
Watermelons 45 Count
Contact Info
36 Four Seasons Shopping Ctr #200
Chesterfield, MO 63017